Coronavirus has brought the world to an unprecedented halt and shoots of recovery are slow to emerge. Understanding how best to respond is a huge challenge for political and business leaders. Scenario planning can help.
Traditionally, infrastructure investment has been used to help economies rebound from crisis. As well as providing much-needed jobs, it creates dividends for the future, strengthening economies and societies by boosting their potential. Our Challenge 2030 report can help authorities target the right investments in infrastructure and technology by setting out how they contribute to a range of possible future scenarios.
helping to determine long-term investments
Generally speaking, governments and businesses plan for the future based on three, five or even ten-year strategies. As the coronavirus crisis has shown, such plans risk becoming redundant quickly. In contrast, scenario planning considers a range of possible futures without banking on any of them, providing decision makers with the flexibility they need.
In Challenge 2030, we have developed four scenarios with a range of potential outcomes. These are based on plausible technological, economic, political and environmental changes that may come to pass based on how energy and automation could impact us all.
The scenarios were developed to help our EMEA leaders at AECOM determine long-term investments in innovation, skills, people and business models. We spoke to a diverse cross section of colleagues and clients from across our EMEA business to develop the scenarios and reviewed hundreds of critical uncertainties.
Outcomes range from the status quo – a scenario we are calling Groundhog Day – to Creatively Green, where huge advancements in data and automation are coupled with a radical change in the energy mix. In between these two extremes, Green Deja-Vu describes a scenario of breakthroughs in green technologies combined with limited advances on data and automation, and Fossil Automation, which sees the inverse.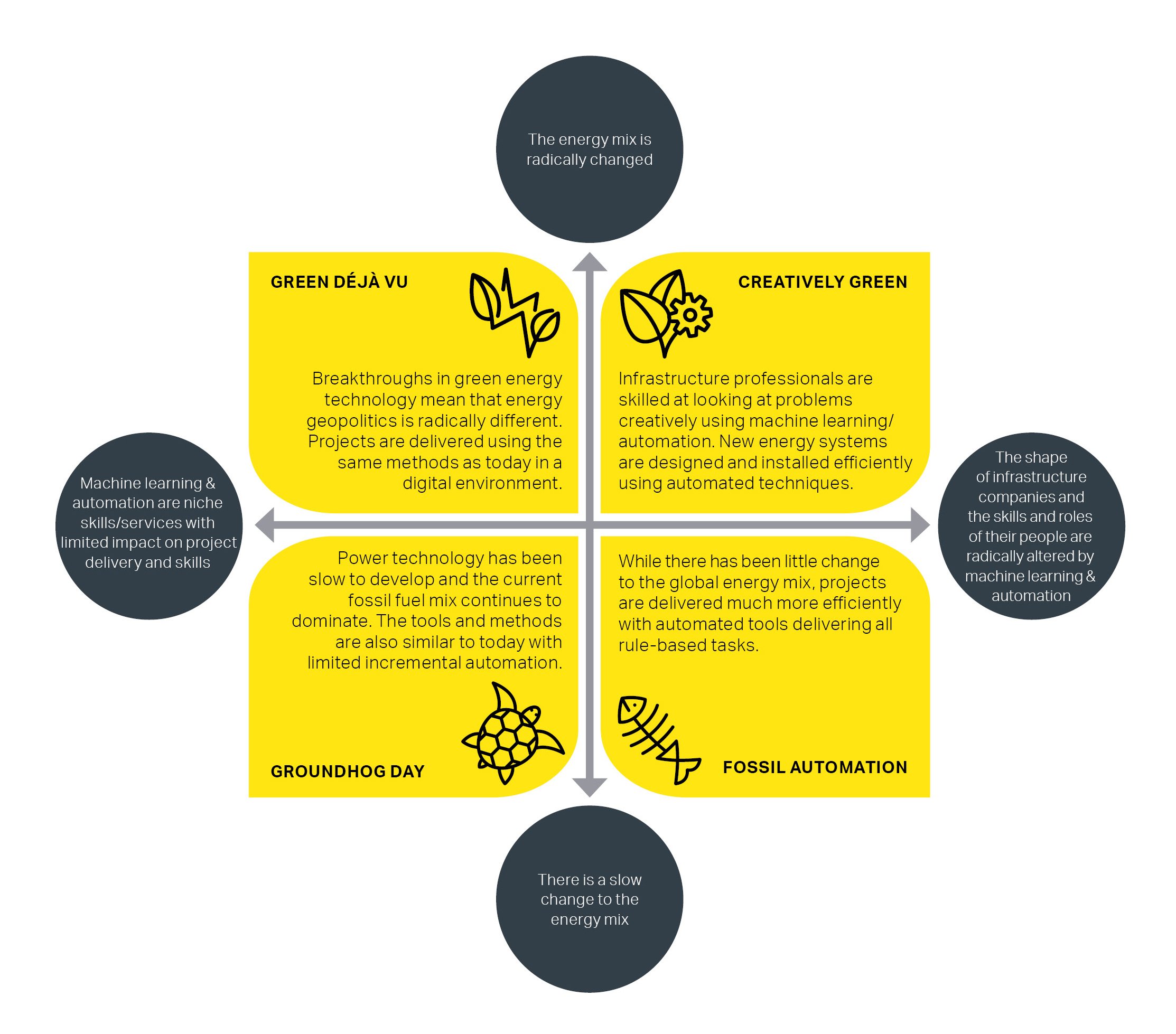 Figure 1: Diagram showing the four scenarios and potential outcomes
In Groundhog Day, we discuss the potential impact of a bigger collapse in financial markets than the 2007-8 crisis. The cause of today's crisis is different, but the effect on government spending capacity is similar. In that scenario, we predicted a reduction in investment and technology. If governments wish to avoid steering their countries towards this least attractive of scenarios, they need to keep investing in our future.
To aid a more positive outcome from the pandemic recovery, investment will need to be focused on key areas. We will have a short window to reassess what we need to build a better and more resilient world. In the UK, there are a number of large infrastructure projects that could provide a kickstart to the economy and set the foundations for future growth. Phase one of the HS2 high-speed rail project is "shovel ready," meaning work is ready to begin. In the north of England, the proposed Northern Powerhouse Rail (HS3) project to connect the major cities and transport hubs in the region could be accelerated.
The UK government has emphasised the need to invest in a greener future as part of the recovery, so we can expect an acceleration in electric vehicle (EV) infrastructure. For instance, AECOM will be working with EV charging technology firm Zapinamo to launch a new smart system for fleet and infrastructure owners to manage charging in the most energy efficient and low carbon way. The pandemic has caused a significant change to mobility in general with massively reduced numbers of commuters and electric scooters being approved for use in public areas. These changes and others are likely to be permanent and will cause a rethink in how we use our existing assets.
Scenario planning allows leaders to be proactive rather than reactive. Through making smart investments in infrastructure and technology, governments have an opportunity to shape a better world for future generations. By understanding the impact of those decisions, our Challenge 2030 report can help them make the right choices. If you want to see what the future could hold for your team or organisation, we can help you define your own scenarios and plans for the future.
Harnessing lasting climate benefits from the coronavirus lockdowns

Keeping a lid on emissions after the lockdowns end

Recent restrictions on movement and the resultant drop in economic activity have been tough on people but good for emissions reductions. How we can ensure that the environmental gains aren't temporary?

Recent restrictions on movement and the resultant drop in economic activity have been tough on people but good for emissions reductions. How we can ensure that the environmental gains aren't temporary?

Harnessing lasting climate benefits from the coronavirus lockdowns

Private financing of infrastructure: Serving the public interest as well as profits

Paying for infrastructure

How can private funding serve the public interest - not just with policymakers, but also with taxpayers and those who stand to benefit from the infrastructure?

How can private funding serve the public interest - not just with policymakers, but also with taxpayers and those who stand to benefit from the infrastructure?

Private financing of infrastructure: Serving the public interest as well as profits

Unlocking the social value of infrastructure investment

Four ways to fully embed social value in decision making

There is a need to make the UK's infrastructure more sustainable and inclusive. We argue that placing social value at the centre of infrastructure investment must be a priority.

There is a need to make the UK's infrastructure more sustainable and inclusive. We argue that placing social value at the centre of infrastructure investment must be a priority.

Unlocking the social value of infrastructure investment